Welcome back from spring break! For me, it was a transition. I thought I'd be more rested, but I'm not. Nevertheless, I am really excited about all the things that are going on and going to happen in these next two months and beyond. So much to do, to think about, and get excited for.
If you didn't catch the announcements, here they are:
And if you didn't read this article, I really liked it. It helped me visualize new possibilities for a classroom environment and why the environment is crucial to student learning.
I also really liked this article about making tech literacy relevant through content learning. Just like making traditional literacy relevant, we can't teach skills in isolation. They have to connected to real -life experiences and authentic situations- a good read: Tech Literacy: Making it Relevant Through Content Learning
One more article that I really liked... If you are at all thinking about Project Based Learning, Design Thinking HAS to play a part. this author says it much better than I ever could" Design Thinking and PBL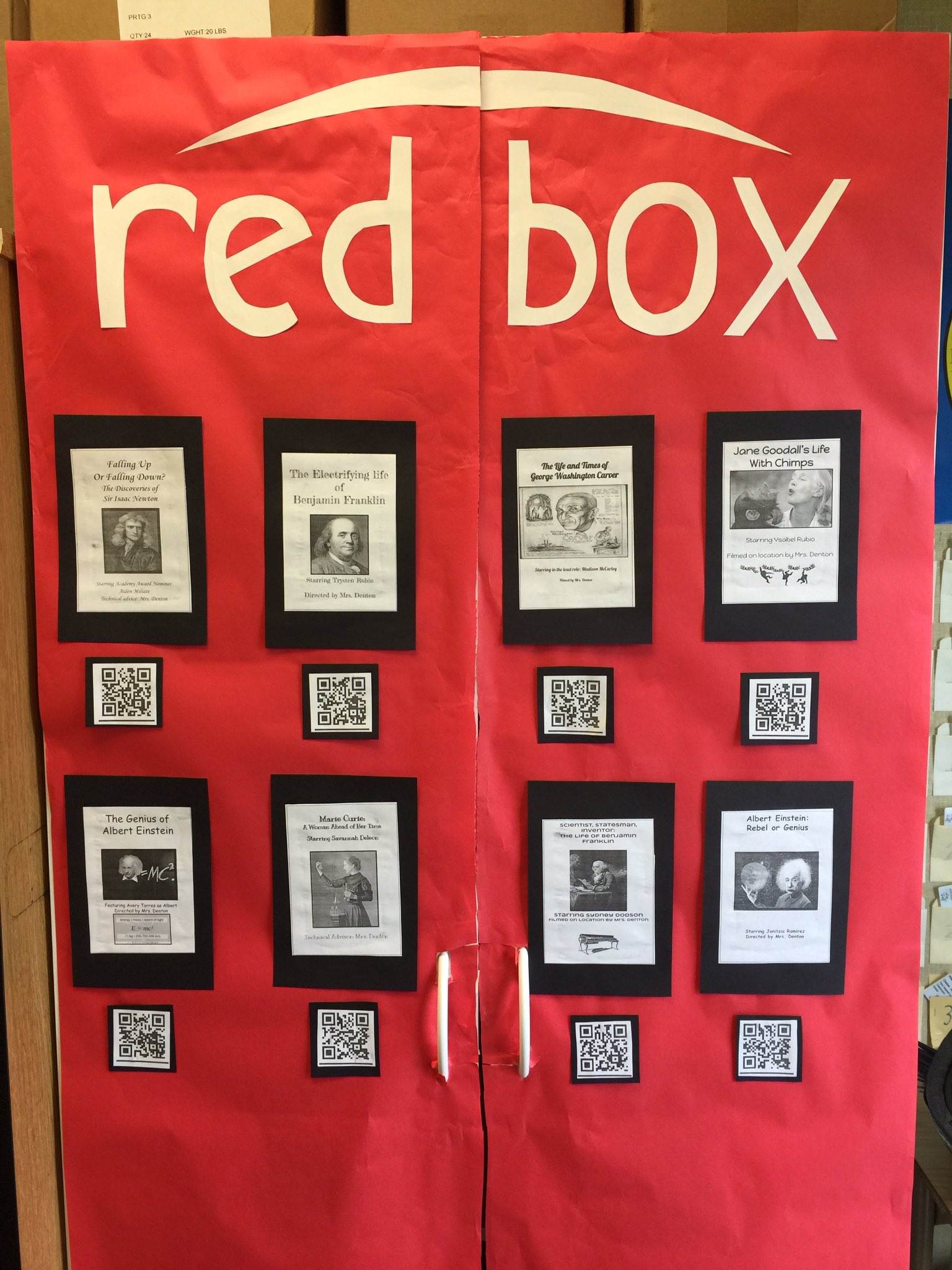 One of the most exciting things that happened this week is that we added a couple folks to our staff. We already poached Sonya Cross and Sarah Shammah, but this week we added Jacob West-6th, Yana Stolpinskaya-4-6 Achievement, and Shannon Perez- 3rd. This is great news!
I'm not going to talk about last week at all really because it's late on a Sunday night... BUT, I did want you to know about Ms. Krebs' awesome idea to showcase the biographies her students did through video. Redbox and QR codes? So so cool!
SBAC testing starts the week after. This is crunch time. Let's do this!